Clinics & Workshops
Ron Rudkin is passionate about jazz education, and as an active jazz educator and clinician has conducted workshops in jazz improvisation and jazz ensemble performance at public schools and elsewhere across North Carolina and the southeast. He has been the Director of Jazz Studies at the University of North Carolina School of the Arts for over 30 years and has directed the acclaimed UNCSA Jazz Ensemble in concert at jazz festivals, concert halls, public schools, other colleges and events across the region. These include performances at the Piccolo Spoleto Festival, the Umbria Jazz Festival in Raleigh, the Hilton Head Jazz Society in South Carolina, and the Count Basie Orchestra Festival in Hampton, VA where the group won first place in the college jazz band division. He has led student jazz combos on summer tours in Europe as part of UNCSA's former International Music Program, and for more than a decade directed all-star UNCSA alumni-faculty jazz groups and the UNCSA Jazz Ensemble on the North Carolina coast (Manteo) as part of the school's former summer festival series. These groups have all been enthusiastically received both in this country and in Europe.
Ron has served as jazz adjudicator for the "Festival Disney" High School Jazz Ensemble festival in Orlando, FL, and for the South Carolina Band Directors Association. He was guest saxophone-clarinet soloist and clinician for a jazz festival at the University of Louisiana, Lafayette. In addition, Ron has appeared as guest speaker/clinician on jazz topics at Salem College, Reynolda House, UNC TV, WGHP Piedmont Channel 8, Greensboro Music Academy, the Shepherd Center, East Carolina University, and at various high schools and other locations around the state.
Alumni of the UNCSA jazz program have gone on to win prestigious positions at the Thelonious Monk Institute in Los Angeles and the Dave Brubeck Institute in northern California where they have performed with jazz greats Herbie Hancock, Dave Brubeck, Christian McBride, and Wayne Shorter, among others. One alumnus won second place in the Thelonious Monk Saxophone Competition (John Ellis) and another placed in the ASCAP jazz composition competition. A recent alumnus, Eddie Barbash, is now the saxophonist on the CBS Late Show with Stephen Colbert as a member of Jon Batiste and Stay Human.  Other alumni have performed and recorded with members of the Marsalis family and the Count Basie, Tommy Dorsey, and Woody Herman orchestras. Others have performed and recorded with prominent jazz artists, including Donald Harrison, Nicholas Payton, and Charlie Hunter. Student jazz combos have won awards in Downbeat magazine's annual student "DB" competition.
Guest jazz artists who have performed and given clinics at UNCSA, and appeared with the UNCSA Jazz Ensemble include: Allen Vizzutti, Joe Chambers, Ray Anderson, Ralph Bowen, Jens Lindemann, Phil Markowitz, Bob Sheppard, Bruce Forman, Lew Tabackin, Chris Potter, Gary Smulyan, Bob Mintzer, Eddie Daniels, Mark Levine, Carl Fontana, Marvin Stamm, Don Menza, Gary Burton, Frank Foster, Jim Snidero, Lennie Picket, Brubeck-Laverne Trio, Free Flight, Steve Houghton Trio with Tom Warrington and Stefan Karlsson, Woody Herman Band, Hal Galper Trio, Chris Vadala, Ed Shaughnessy Quintet, David Friesen, Gene Bertoncini & Michael Moore, and Herbie Mann.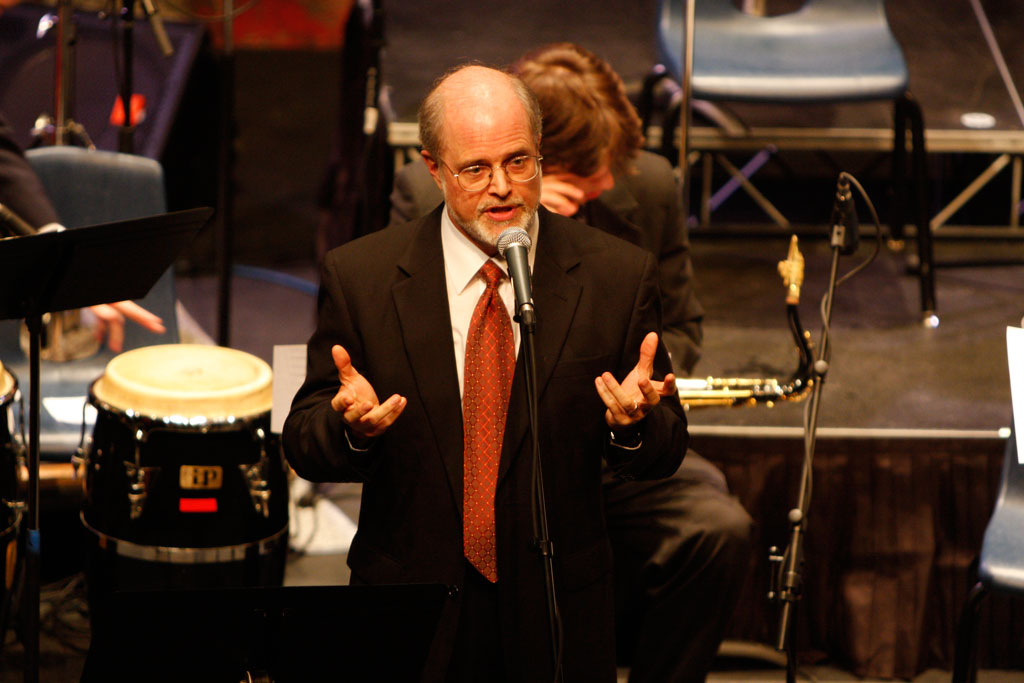 CLINIC & WORKSHOP TOPICS:
Jazz Ensemble Performance